2022 was a great year for the world of cinema. One particular area that did especially well was the realm of intense thriller movies. From dark superhero thrillers like The Batman to fun and original thrillers like Don't Worry Darling, there are a lot of different options to look at.
With stories full of huge climaxes, spiraling characters, subliminal plot messages, and psychological warfare at play, you won't be disappointed with the best thrillers of 2022. As another year comes to an end, it's time to look back on the winning thriller achievements that dominated viewers' screens in 2022, big and small.
15
'Gold'
Director: Anthony Hayes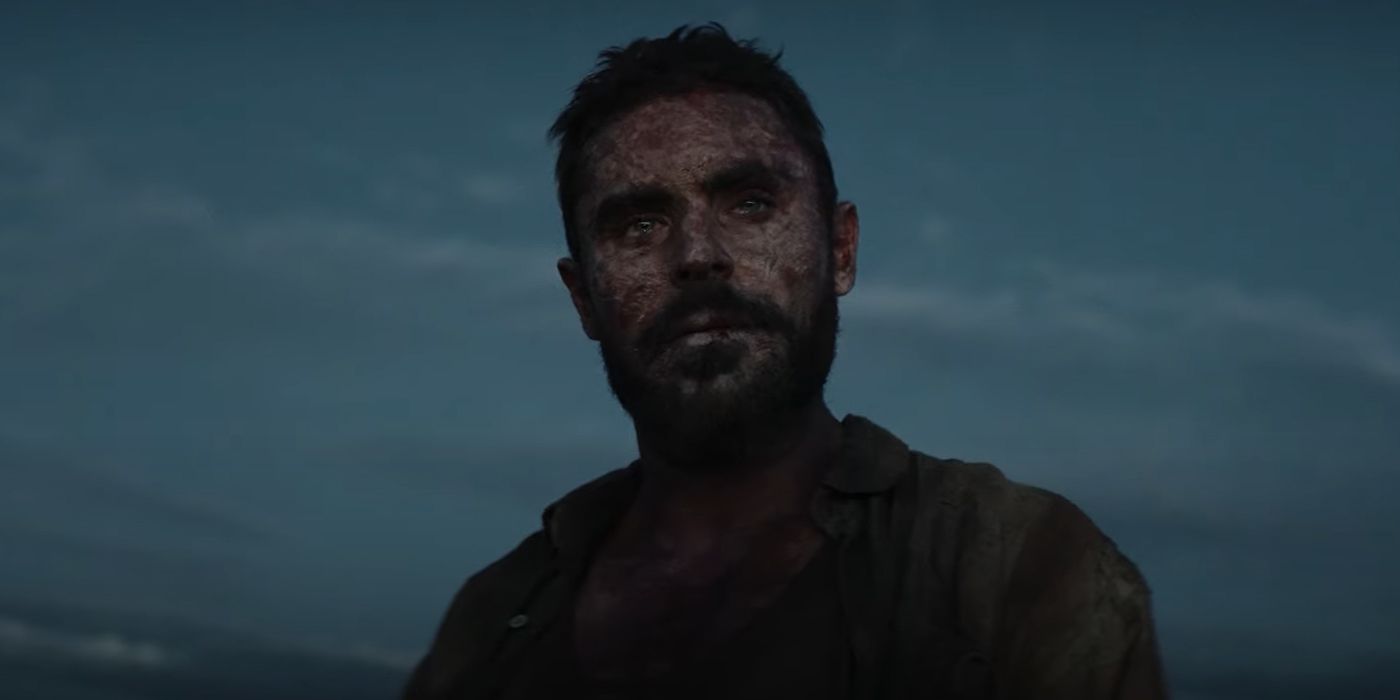 A nomad (Zac Efron) traveling through the desert in the not-too-distant future finds the biggest gold nugget ever unearthed. While waiting for his companion to come back (he isn't even sure if he will come back), he must protect it from thieves in the face of difficult circumstances and ferocious dogs.
Gold is a suspenseful thriller about greed and the extent individuals would go to make themselves wealthy. It is set against the backdrop of a huge, exceptional, and merciless landscape. Additionally, Zac Efron's arresting performance manages to showcase his true talent as an actor with his amazing lead role. It is, unfortunately, the best part of this movie, which has been criticized for being formulaic and for having an uninteresting plot.
14
'Deep Water'
Director: Adrian Lyne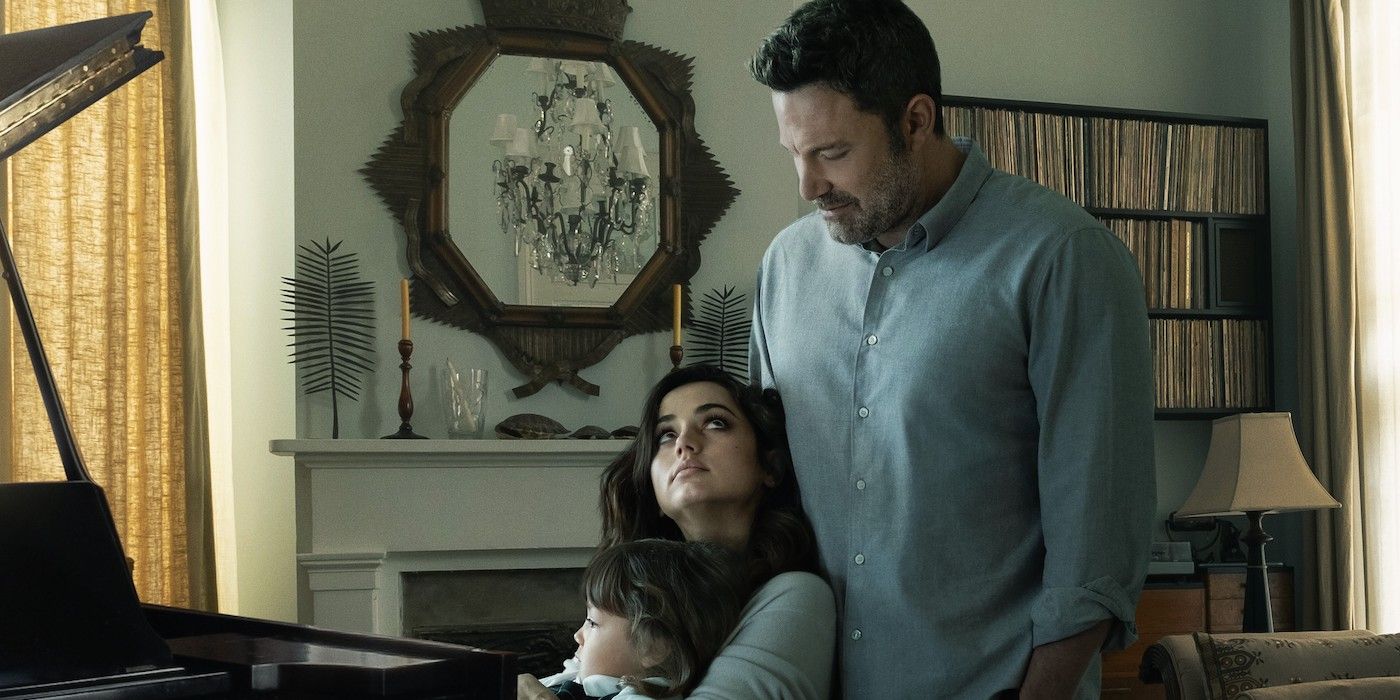 Well-to-do husband Vic Van Allen (Ben Affleck) attempts to save himself from a messy divorce by allowing his wife, Melinda (Ana de Armas), to have countless affairs as long as she doesn't abandon their family. However, when one of her former lovers disappears, Melinda is forced to look at her husband as the prime suspect.
Deep Water's main characters are deeply unlikeable, which is the point. In this story, there is no good guy, even though they both look meticulously perfect on the outside. The realist approach adopted gives the film a rawness and immediacy that overshadows its weaknesses and keeps the audience riveted from the talks to the sex scenes. Deep Water is an erotic thriller that takes some big swings and often misses, but fans of the genre may find it worth watching.
13
'Spiderhead'
Director: Joseph Kosinski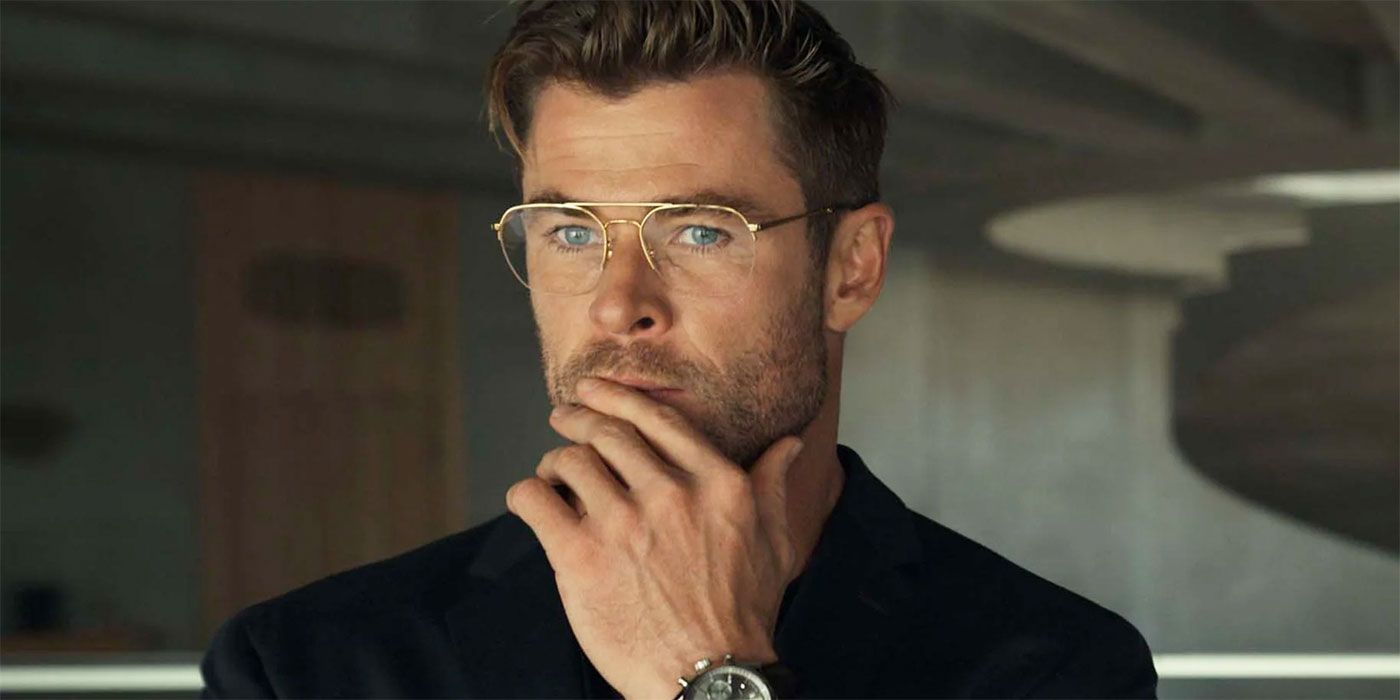 Set in a world where experimenting on prisoners is legal, Spiderhead depicts a state-of-the-art penitentiary where the test subjects are volunteers who hope to reduce their time. The reputable Steve Abnesti (Chris Hemsworth) leads these experiments, and soon, two inmates – Jeff (Miles Teller) and Lizzy (Jurnee Smollett) – begin to uncover disturbing truths about the "research" they're part of.
Directed by Joseph Kosinski, Spiderhead had exciting marketing for its intriguing premise, but it ultimately failed in the execution. Hemsworth's performance as a cunning villain here may offer something worth watching to his fans, despite the film never exactly hitting any memorable notes.
Spiderhead
Release Date

June 17, 2022

Director

Joseph Kosinski

Cast

Chris Hemsworth, Miles Teller, Jurnee Smollett, Mark Paguio

Rating

R

Runtime

106 minutes
12
'Windfall'
Director: Charlie McDowell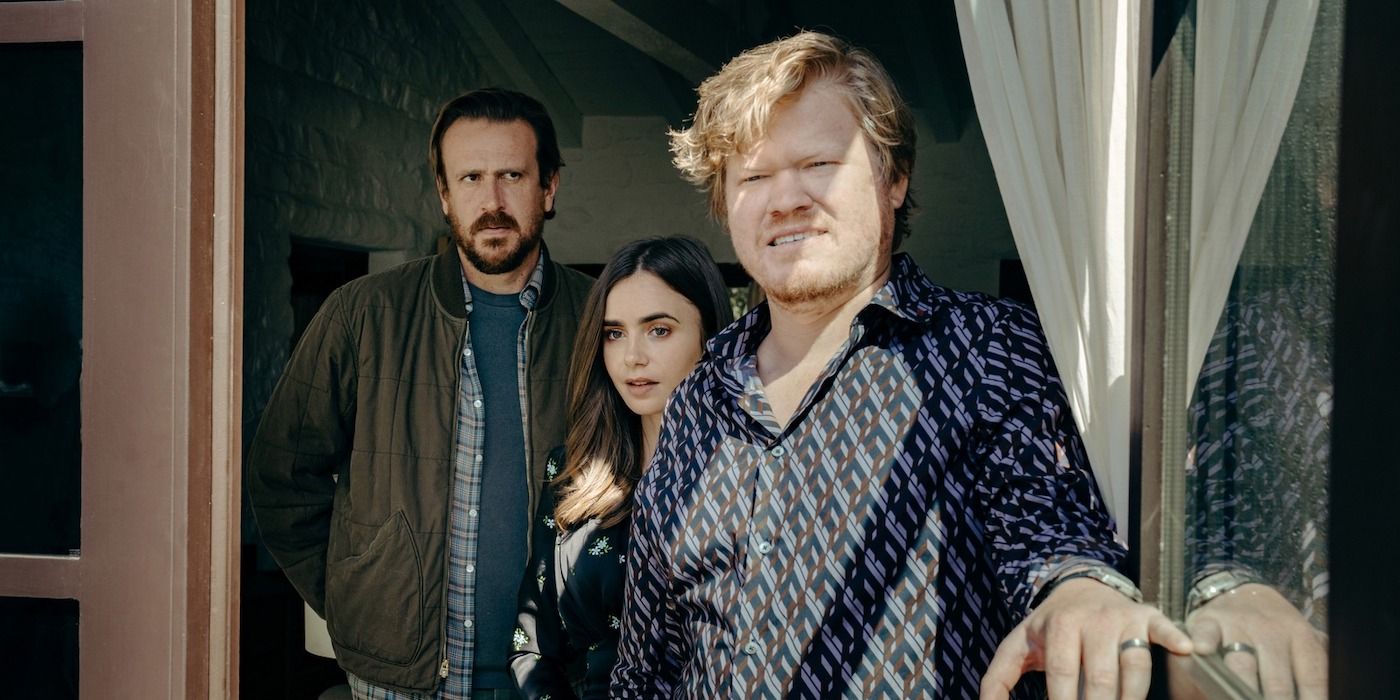 When a conceited software billionaire (Jesse Plemons) and his wife (Lily Collins) show up for a last-minute trip, the burglary of his empty vacation property turns sour. Without contacting the police, the CEO consents to give the robber some money and move on. However, things start to get increasingly worse for the burglar (Jason Segal), wife, and husband.
The entirety of the movie is set in a luxurious villa, allowing the viewer to see Windfall performed like a neat three-part play in luxury. The film begins with a comedic start, however, it ultimately becomes more intense as Plemons' character gets increasingly angered at the situation. With the thematic subtext of class disparity and economic abandonment within the story, Windfall is a great example of a classic home invasion thriller.
11
'Men'
Director: Alex Garland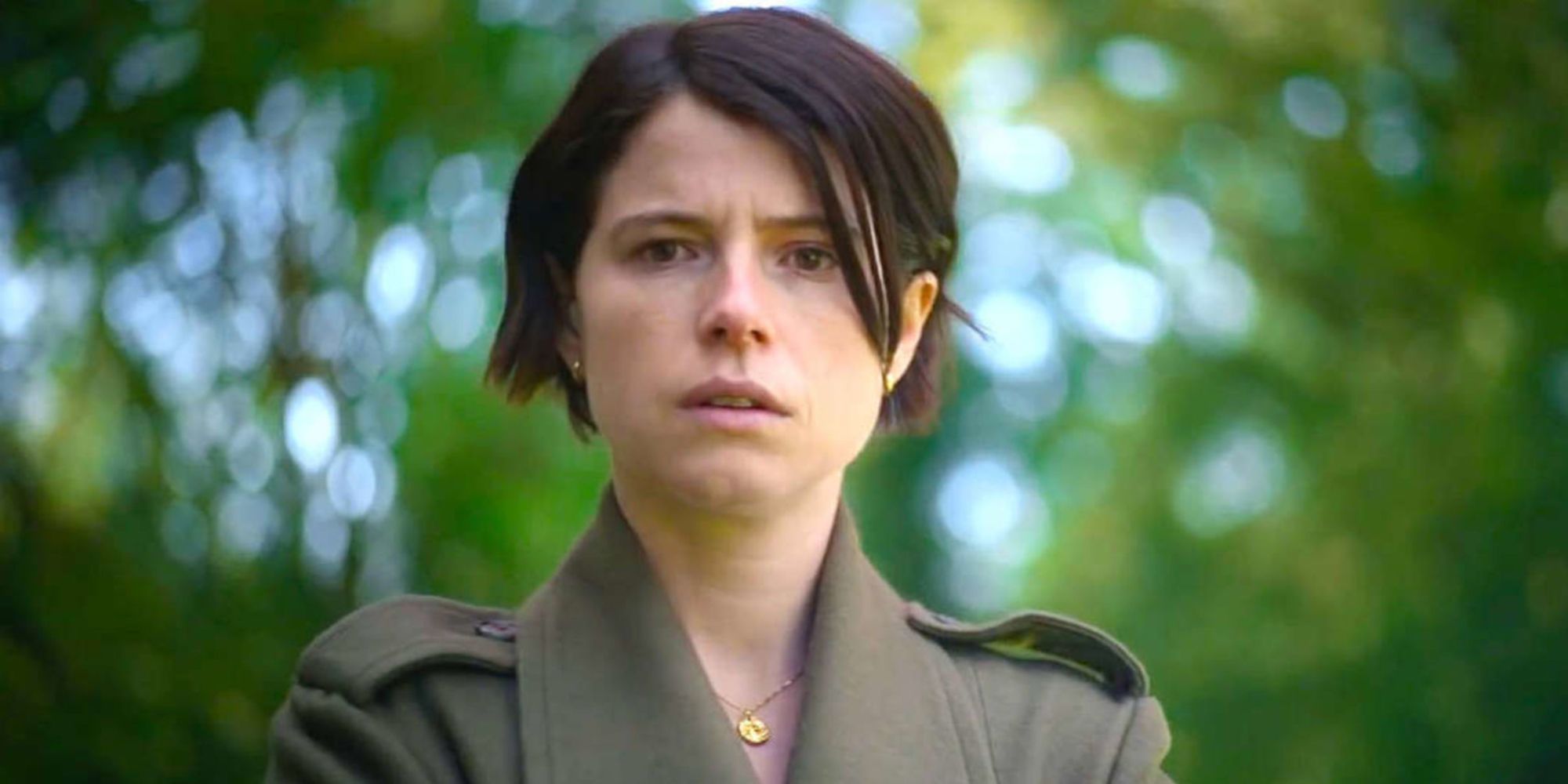 After a tragedy, Harper goes to the country to get some much-needed isolation, but as she arrives, her discomfort with the town's leering and uncannily similar males evolves into a fully formed nightmare. Something evil has awoken in the surrounding forest.
Thriller fans love a film that isn't afraid to push boundaries, or better yet, has a lack of any at all, and Men (despite being one of 2022's most divisive films) fits that criteria. With no illusions about how abuse persists through the ages, takes on various forms, and is ultimately so challenging to manage, Jessie Buckley gives a superb performance in a film that makes you feel uneasy all the time.
10
'Watcher'
Director: Chloe Okuno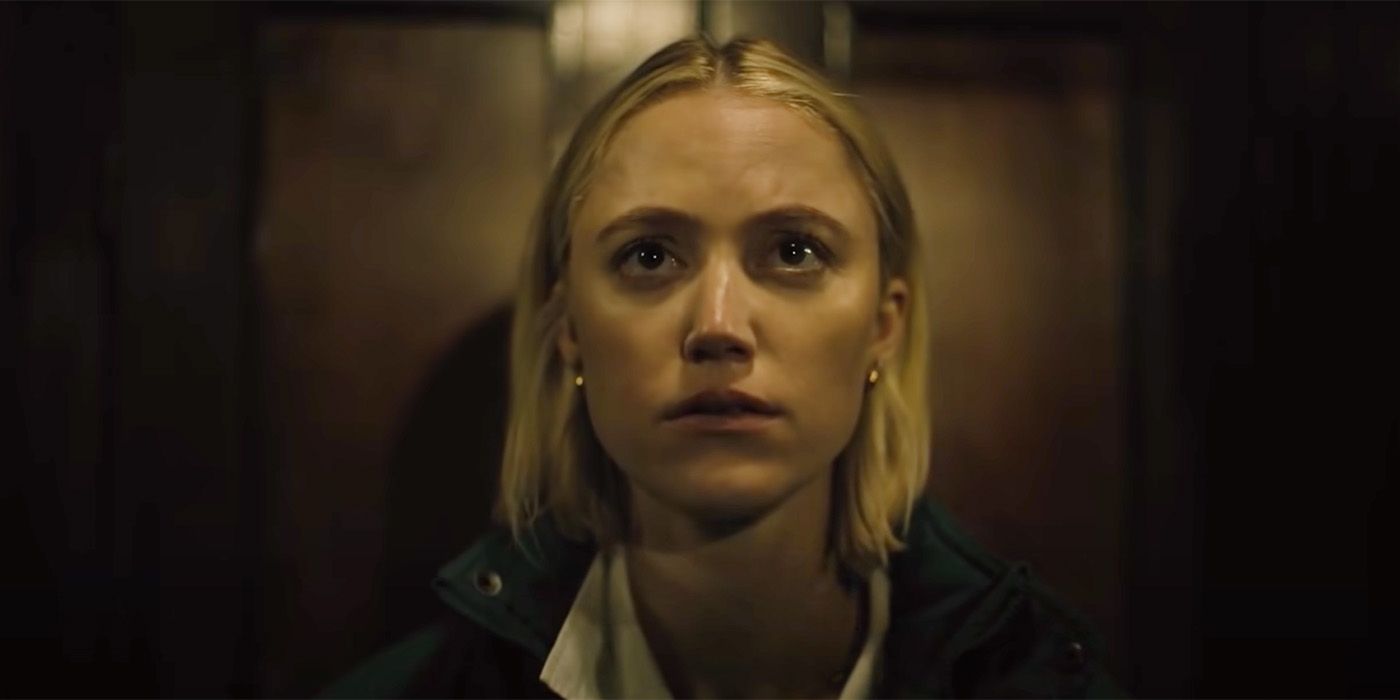 Chloe Okuno delivers a strong directorial debut with 2022's Watcher, a gripping psychological thriller centered on a young actor who moves to a bustling city with a serial killer on the loose. When she begins to notice a stranger watching her from the other side of the street, she's forced to find ways to protect herself.
Despite not bringing the typical twisty surprises audiences expect from the genre, Watcher still stands out for Maika Monroe's fantastic performance as the protagonist Julia. Capturing the fear and anxiety that many women feel in urban settings, Julia's story makes Watcher worth watching for fans of the genre.
9
'Don't Worry Darling'
Director: Olivia Wilde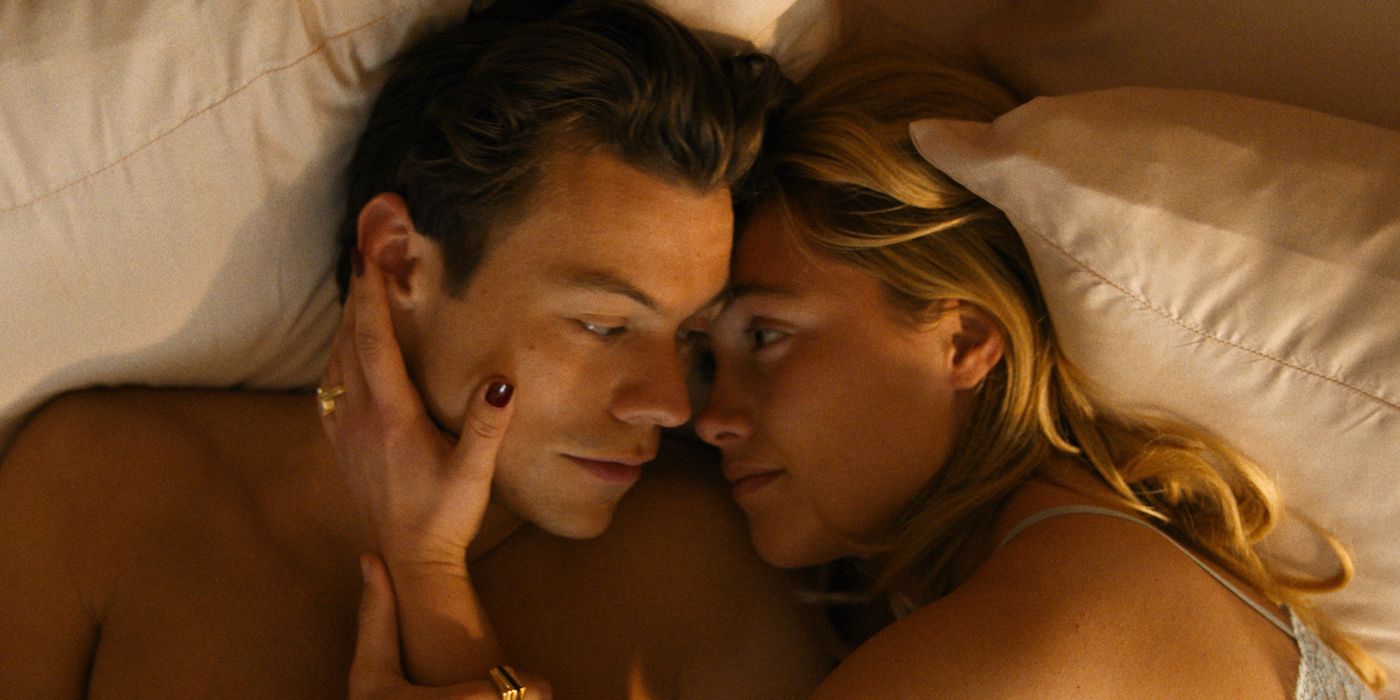 In the 1950s, Alice (Florence Pugh) and Jack (Harry Styles) reside in Victory, a picture-perfect town in the American desert. The men engaged in a top-secret project leave every day to an off-limits headquarters. The wives get to enjoy the splendor, luxury, and excess of their supposedly ideal paradise while their husbands are away. Alice can't help but wonder why she's in Victory as holes in her perfect existence start to show, revealing glimpses of something evil hiding beneath the surface.
Exceeding the public's expectations – for better or for worse – Don't Worry Darling includes a great direction and acting performance from Olivia Wilde and an amazing lead role debut for Styles. Styles manages to keep up with the multitalented Pugh in a leading role as the two create a beautiful story full of love, lies, and suspense.
Release Date

September 23, 2022

Director

Olivia Wilde

Cast

Florence Pugh, Olivia Wilde, Chris Pine, Gemma Chan, Nick Kroll, Harry Styles

Rating

R

Runtime

123 minutes
8
'Fall'
Director: Scott Mann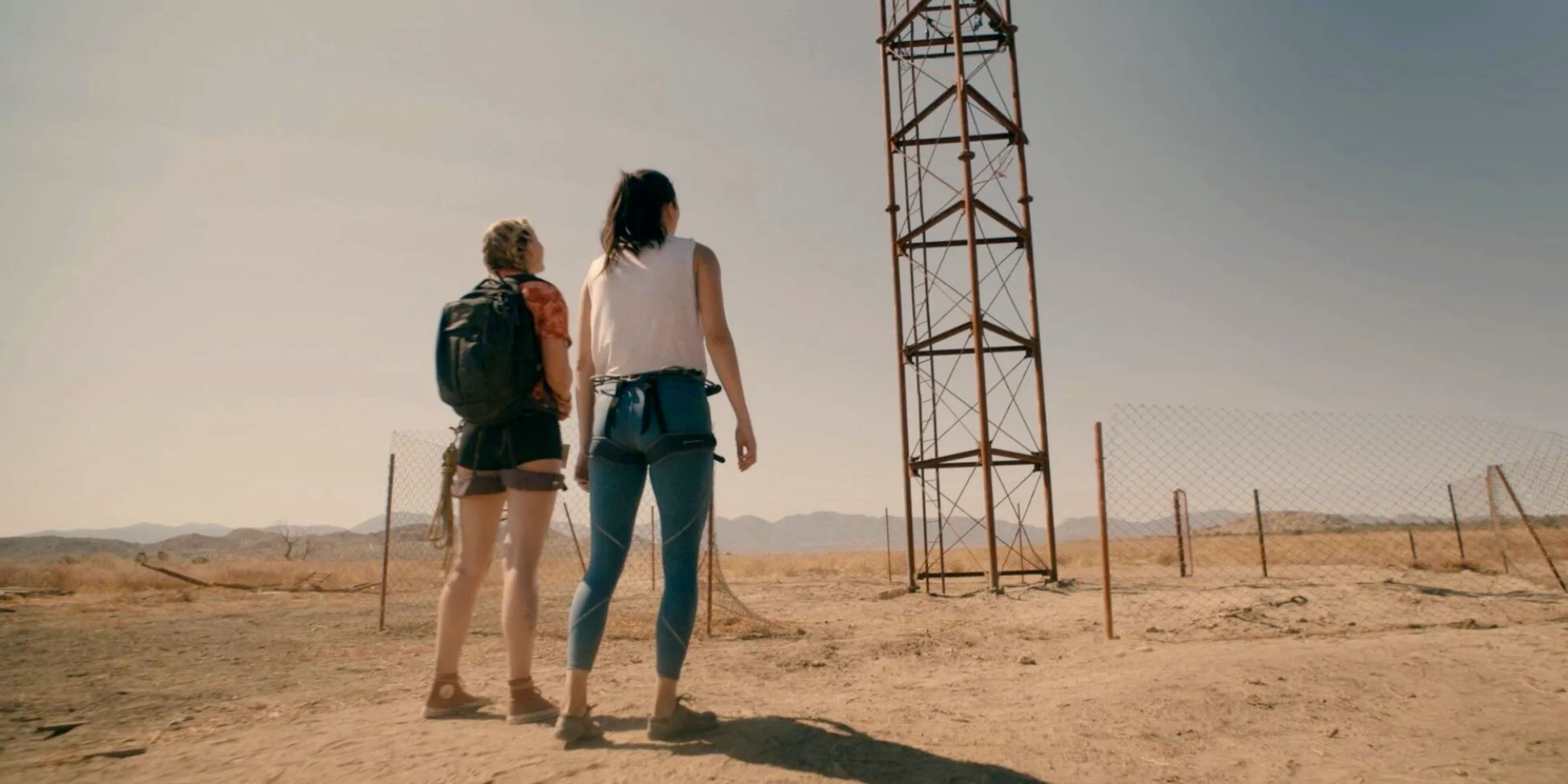 In the survival thriller Fall, best friends Becky Connor (Grace Caroline Currey) and Shiloh Hunter (Virginia Gardner) attempt to heal past wounds and rekindle their love for adventure by climbing a 2,000-foot abandoned radio tower. However, right before they reach the top, they find themselves stuck with minimal supplies and no way to call for help.
Fall is a vertigo-inducing film that has plenty of the expected thrills that come from watching people survive at that height. It manages to offer a little more with a somewhat predictable but still fun twist that gives a totally different perspective.
7
'The Stranger'
Director: Thomas M. Wright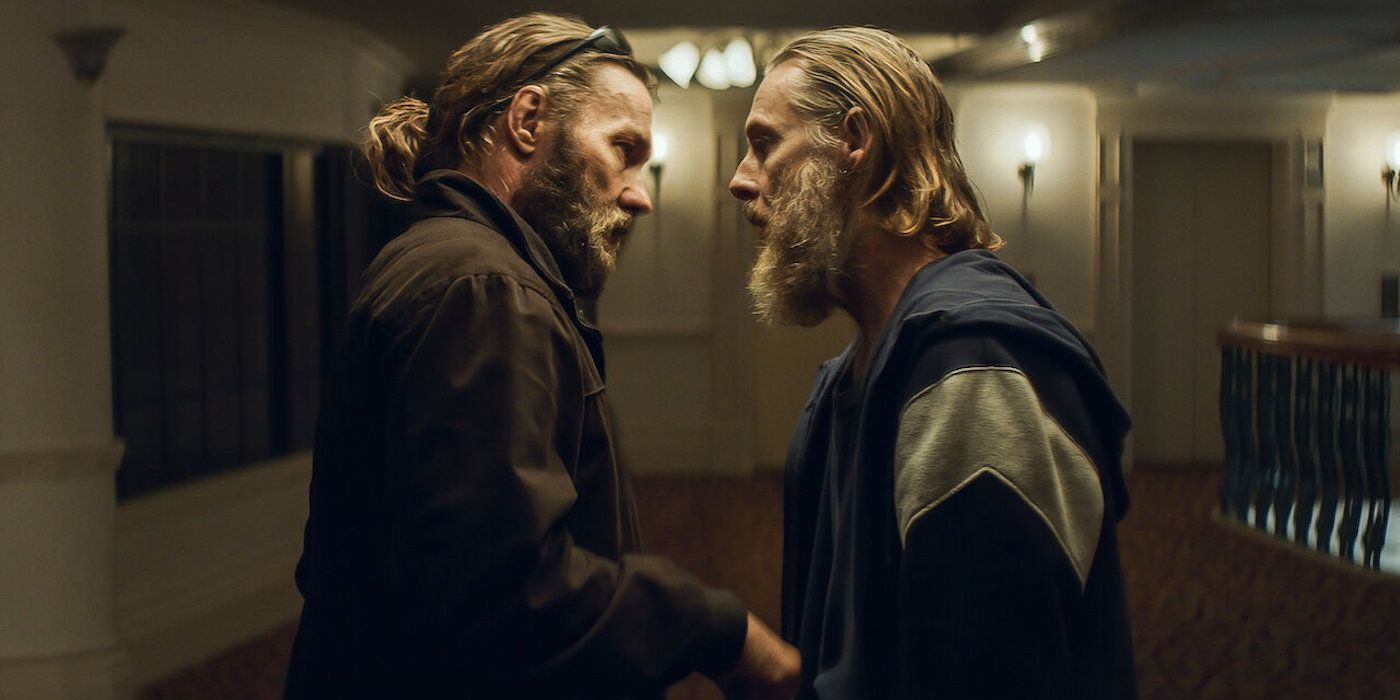 Two strangers become close friends. This is a dream come true for Henry Teague (Sean Harris), who has spent his entire life working physically demanding jobs. Mark (Joel Edgerton), a new buddy of his, ends up being his ally and savior. But neither of them is what they seem to be, and they each have secrets that might destroy them. Meanwhile, one of the biggest police operations in the country is closing in.
A captivating true story, The Stranger is about one of Australia's massive real-life manhunts for the killer of 13-year-old Daniel Morcombe, One of the most noticeable things about this gripping and rewatchable thriller is how even though the tone may change throughout the film, the choke hold that The Stranger has on audiences never lets up.
6
'Fresh'
Director: Mimi Cave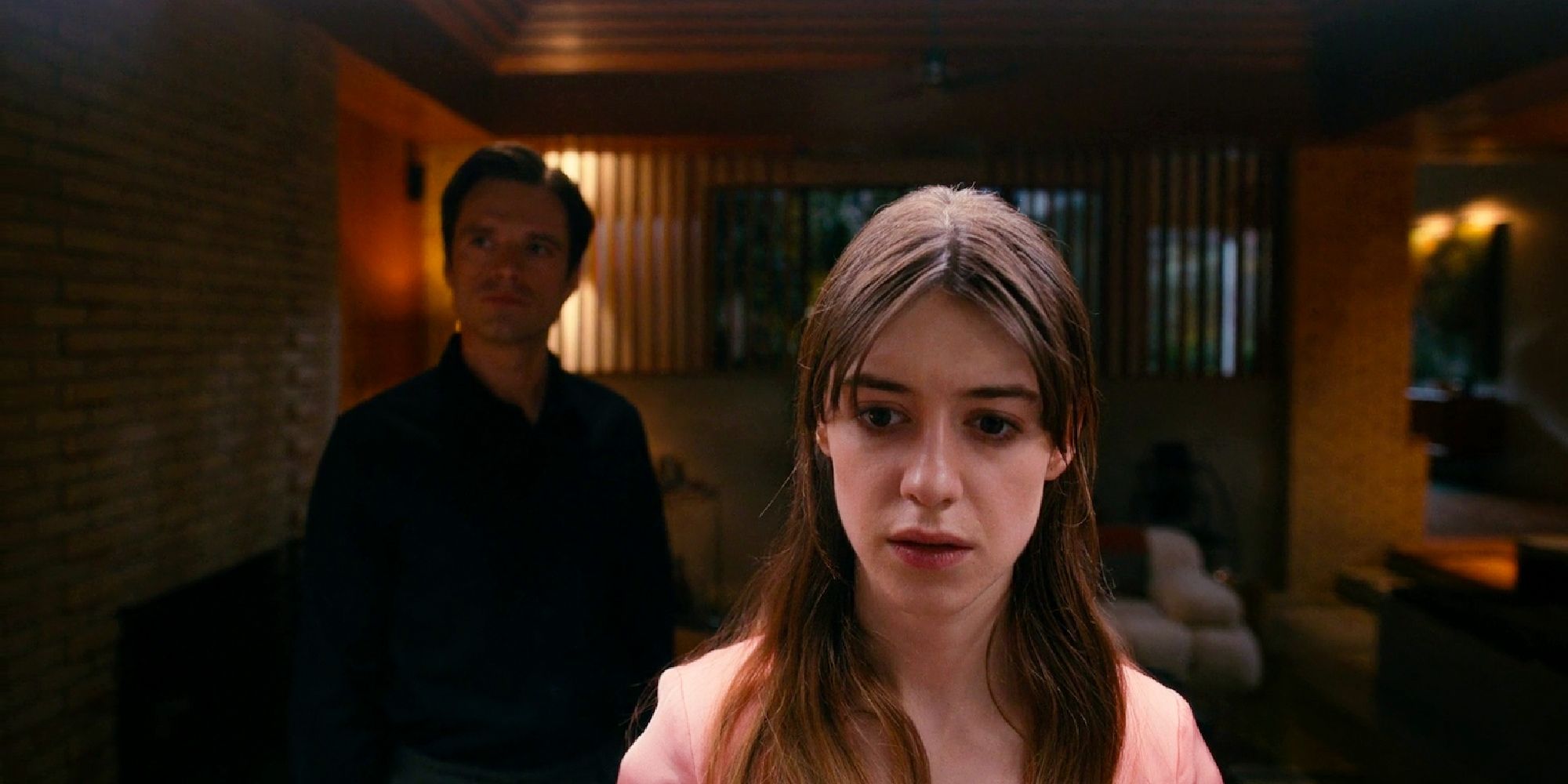 In the horror thriller directed by Mimi Cave, Noa (Daisy Edgar-Jones) has been growing increasingly frustrated with dating apps and modern dating in general. This is why she's pleasantly surprised to meet the enchanting Steve (Sebastian Stan) at a grocery store, and the two of them go on a date. Their next romantic getaway shocks Noa in an unexpected way, though, as Steve is hiding a peculiar taste.
A witty commentary on modern romance, Fresh offers a satire mixed with humor, love, and gore. Its greatest strength is undeniably the palpable chemistry between Jones and Stan, who engage in a bizarre and upsetting dance that's bloodier than most budding romances.
Fresh
Release Date

March 4, 2022

Director

Mimi Cave

Cast

Daisy Edgar-Jones, Jojo T. Gibbs, Sebastian Stan, Andrea Bang

Rating

R

Runtime

114 minutes
5
'The Good Nurse'
Director: Tobias Lindholm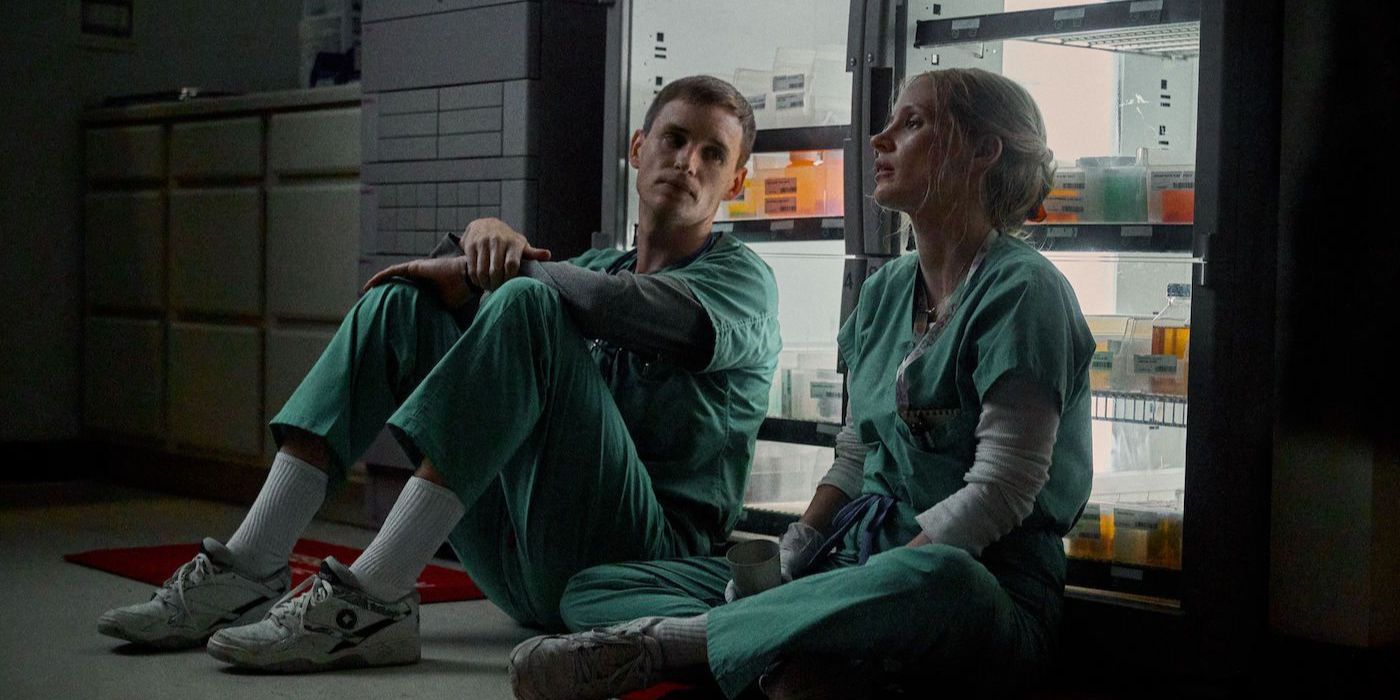 The challenging and demanding night hours at the ICU are pushing Amy (Jessica Chastain), a compassionate nurse, to her physical and mental limitations as she battles a life-threatening heart disease. But help arrives in the form of a new nurse, Charlie (Eddie Redmayne). However, Amy is compelled to put her life and the safety of her children in danger in order to learn the truth after a string of unexplained patient deaths sparks an inquiry that names Charlie as the main suspect.
Based on an unbelievably heartbreaking true story, The Good Nurse manages to thrill audiences from start to finish. With excellent direction and a perfect example of slow-burn excellence in films, it's definitely among the best psychological thrillers from 2022.
4
'The Black Phone'
Director: Scott Derrickson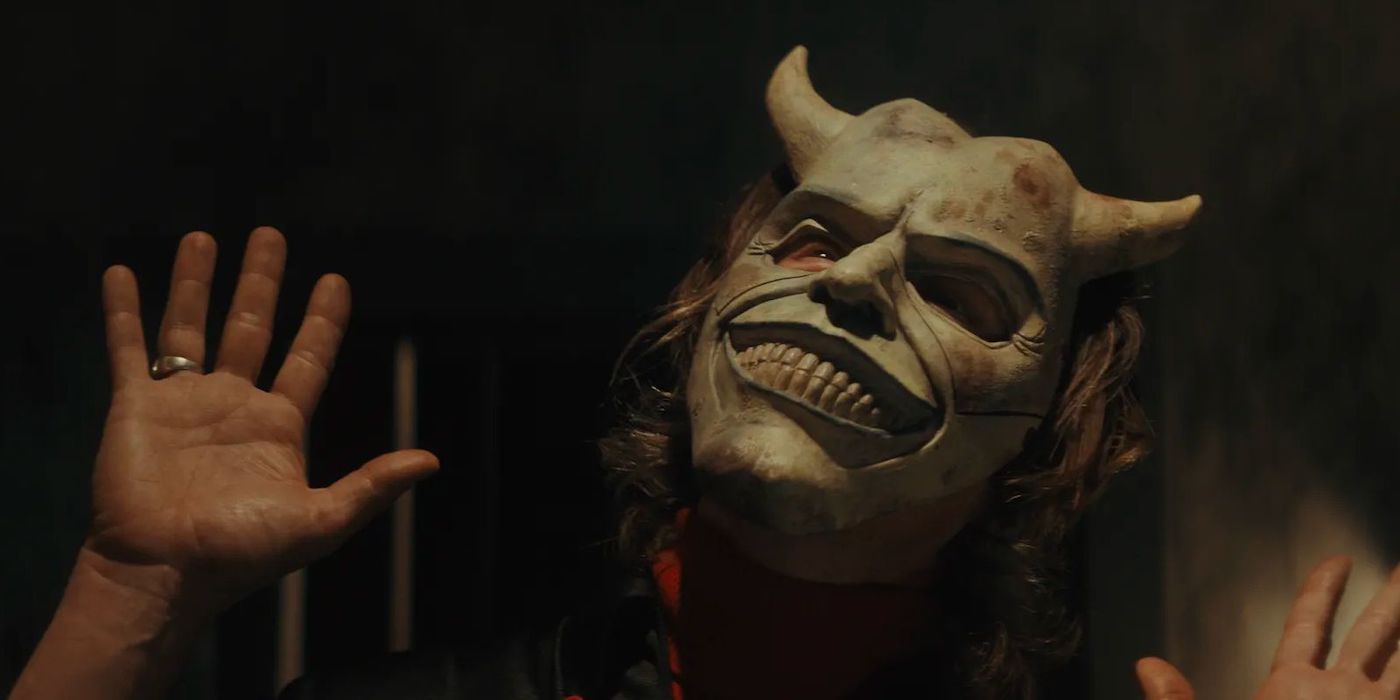 Ethan Hawke stars as the film's serial killer, the Grabber, who abducts young teenagers and keeps them locked in a soundproof basement. All of them meet untimely deaths. When the Grabber kidnaps 13-year-old Finney (Mason Thames), he learns he can hear the voices of the killer's prior victims when a disconnected phone on the wall starts to ring. And they are adamant about protecting Finney from experiencing what they did.
With The Black Phone being one of the most anticipated supernatural thrillers of 2022, the cat-and-mouse game between Finney and the Grabber takes center stage. This is truly highlighted by Hawke and Thames' chemistry within their roles.
Release Date

June 24, 2022

Director

Scott Derrickson

Cast

Ethan Hawke, Madeleine McGraw, Mason Thames, Jeremy Davies

Rating

R

Runtime

113 minutes
Director: Mark Mylod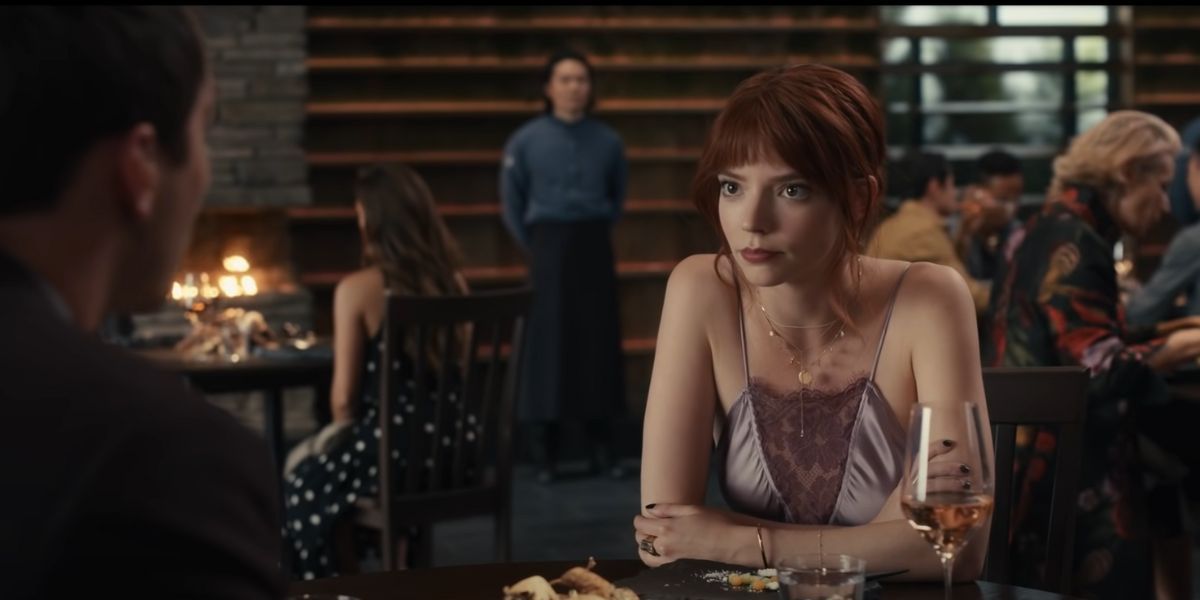 Will Tracy and Seth Reiss' The Menu focuses on a young couple (Anya Taylor-Joy and Nicholas Hoult) who travel to a remote island to eat at an exclusive restaurant where the chef (Ralph Fiennes) has prepared a lavish menu with some shocking surprises.
The Menu is a fantastic eat-the-rich movie that plays on the idea of obsession. The film begins as an ostensibly scary thriller/suspense film with odd and quirky elements, but it gradually deteriorates into something much wilder and is evidently taken too far. Even the most cynical movie-goer will have their fill of this one thanks to a storyline as tight as the expertly prepared Chef's cuisine.
2
'Decision to Leave'
Director: Park Chan-wook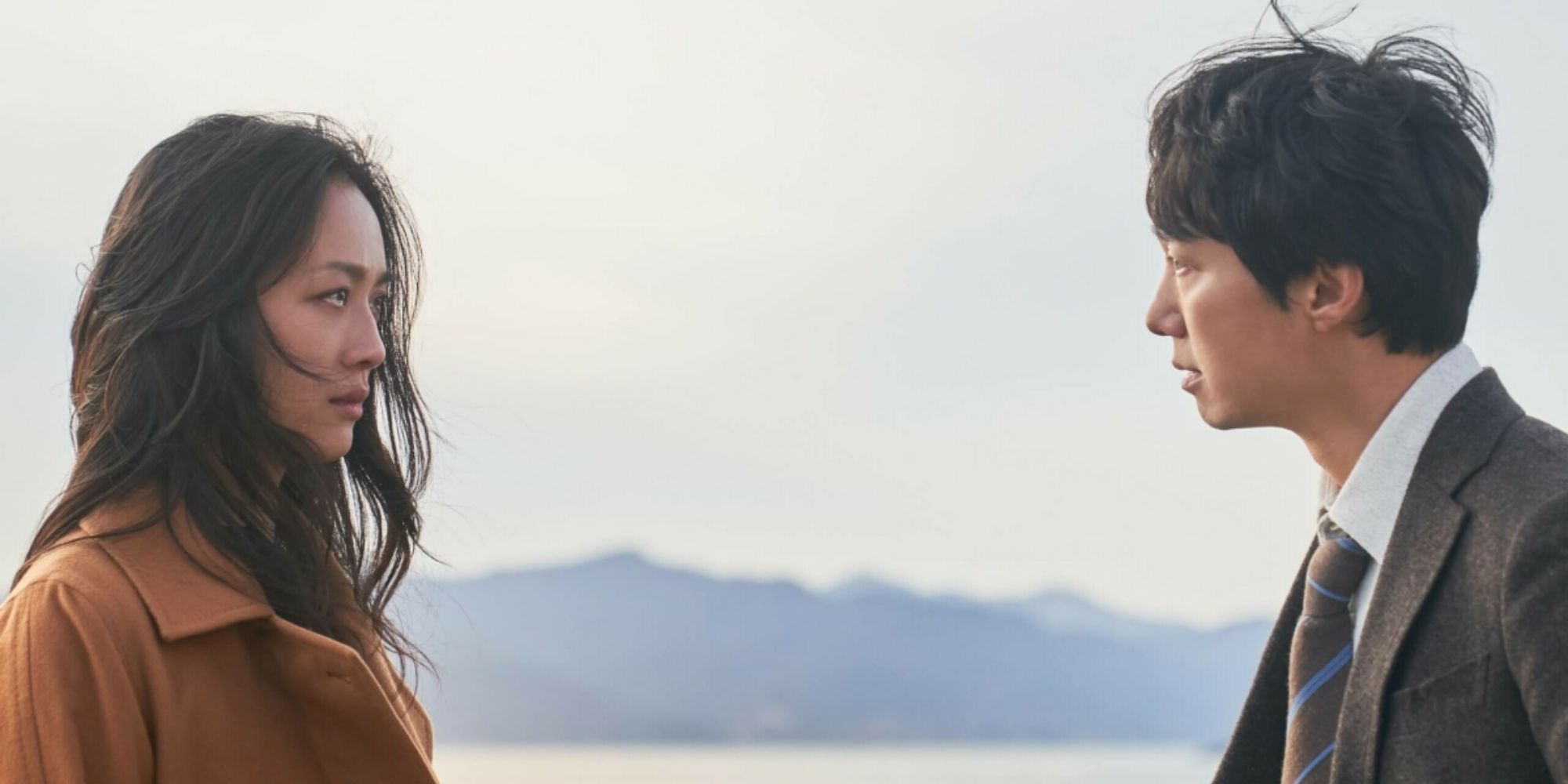 Oldboy director Park Chan-wook masterfully weaves mystery, romance, and thrills in one of the best thrillers of 2022, Decision to Leave. The renowned film revolves around a mysterious murder case being investigated by insomniac detective Jang Hae-Jun (Park Hae-il), who becomes enamored with the victim's wife and the prime suspect, Song Seo-rae (Tang Wei).
With innovative and stunning cinematography, a tragic and riveting story, and a murder mystery at its core, Decision to Leave should be considered essential viewing for fans of the genre. The impressive Park Chan-wook movie is a gorgeous, multilayered, and twisty masterpiece that will have viewers intrigued from beginning to end.
1
'The Batman'
Director: Matt Reeves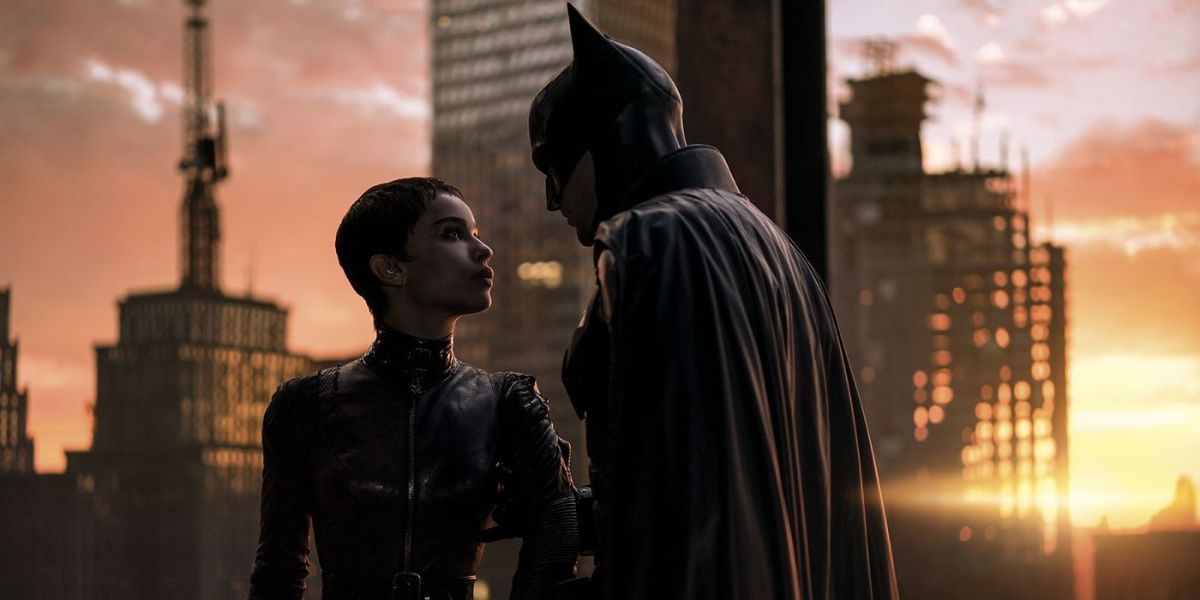 Topping most discussions of the best thriller movies of 2022, The Batman follows the story of a new Batman played by Robert Pattinson. When a vicious serial murderer starts killing important politicians in Gotham, Batman is compelled to look into the city's covert corruption and wonder if his family is involved. Director Matt Reeves introduces the city of Gotham as its own character in a sense, as a miserable town full of crime. From crime lords to drug dealers and psychopaths, Gotham is never safe. To add to that, the new Bruce Wayne is cold, removed, and in all senses, a loner. That is until he meets the beguiling Selina Kyle (Zoë Kravitz) and realizes he can do more good if he trusts people.
The Batman has gone on to launch a Batman shared universe, with two sequels and three spin-off television series planned for the future. These include the miniseries The Penguin and the first sequel, The Batman – Part II, expected to premiere on October 3, 2025. These developments have cemented the grounded superhero movie The Batman among the most impactful thriller movies of 2022.
Release Date

March 4, 2022

Director

Matt Reeves

Cast

Robert Pattinson, Colin Farrell, Paul Dano, Andy Serkis, Peter Sarsgaard, Zoe Kravitz

Rating

PG-13

Runtime

176 minutes
NEXT: The Best Thriller Movies of All Time, Ranked According to IMDb