Summary
Shameless (US) centers around the chaotic Gallagher family in Chicago, led by dysfunctional alcoholic Frank Gallagher.
The Gallaghers face poverty, addiction, and other issues, constantly getting into trouble but always sticking together.
The series spans 11 seasons and explores the complicated relationships within the family, showcasing their resilience and love for each other.
The members of the Gallagher family on Showtime's Shameless are a complicated bunch, and their family tree is even more complicated. Adapted from the UK version of the same name, Shameless (US) follows the shenanigans of the Gallagher family in the South Side neighborhood of Chicago during the 2010s. The series spanned a whopping eleven seasons from 2011-2021, equalling the run of its UK predecessor.
Though the Gallagher bloodline expands across generations, the Shameless series focuses primarily on the chaotic head of the family, Frank Gallagher, and his many offspring, as they try to stay afloat in the face of poverty, addiction, and mental illness. Everywhere they turn, the Shameless characters seem to get into trouble: getting too drunk, getting arrested, or getting into blowout fights with friends, strangers, and each other. But if there's one thing Frank's brood has taught during the best Shameless episodes, it's that Gallaghers are not to be messed with.
Margaret "Peggy" Gallagher
Played by Louise Fletcher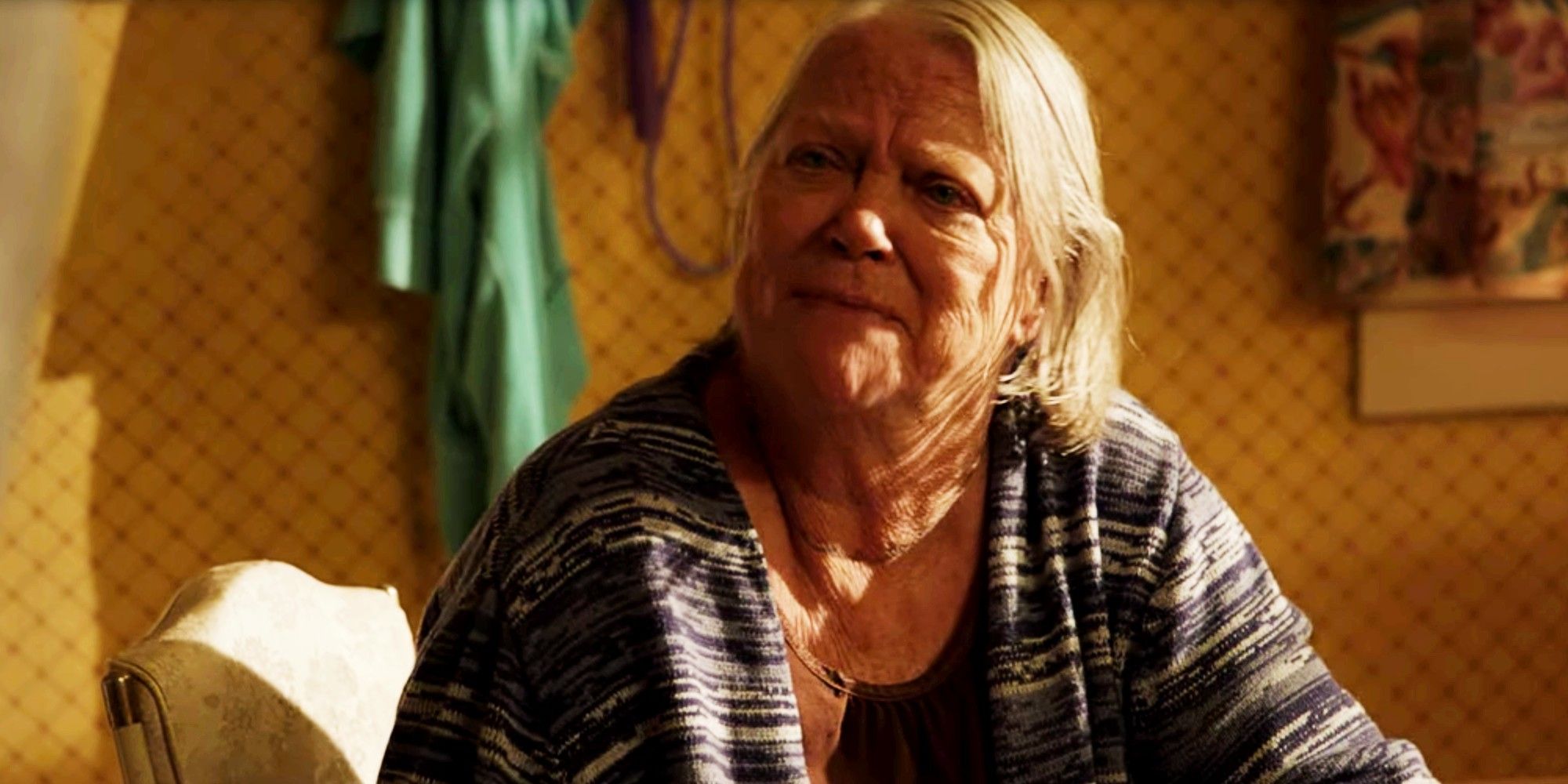 Peggy Gallagher, referred to as "Grammy" by her grandchildren, is the mother of Frank Gallagher. Along with Frank and his twin brother, Jerry, she had two other sons, Clayton and Wyatt, with an unnamed man. Frank's stories of his childhood paint his parents as rather abusive, claiming they preferred his brothers over him and treated them better.
At the start of the show, Peggy is still in prison for blowing up a meth lab and killing two people. After she is released for health reasons, she shows up at the Gallagher house and wreaks havoc. She later reveals she has terminal cancer, and is eventually smothered to death with a pillow by Sheila Jackson, upon Peggy's request.
Francis "Frank" Gallagher
Played by William H. Macy
Frank Gallagher is the patriarch of the Gallagher family that makes up the main cast on Shameless. He is the father of Fiona, Lip, Ian, Debbie, Carl, and Liam, though it is revealed early on in a surprise twist that he is not Ian's biological father. Frank also has another daughter, Sammi, with his ex-girlfriend Queenie, though he kept her a secret from his family for years until he needed a liver transplant as a result of his chronic drinking.
Frank is a dysfunctional alcoholic who spends most of his time drinking at the local neighborhood bar, The Alibi Room, or else coming up with new schemes to acquire more money for booze. He is also a neglectful and incompetent father, rarely stepping up to his parental duties unless it serves him. Frank is often putting his children in harm's way, causing them to kick him out of the house and shun him off and on throughout the series. Toward the end of the series, he is diagnosed with dementia. Frank dies of COVID-19 in the Shameless series finale
Virginia "Ginger" Gallagher
Played by Ellen Albertini Dow, Fake Ginger played by Gloria LeRoy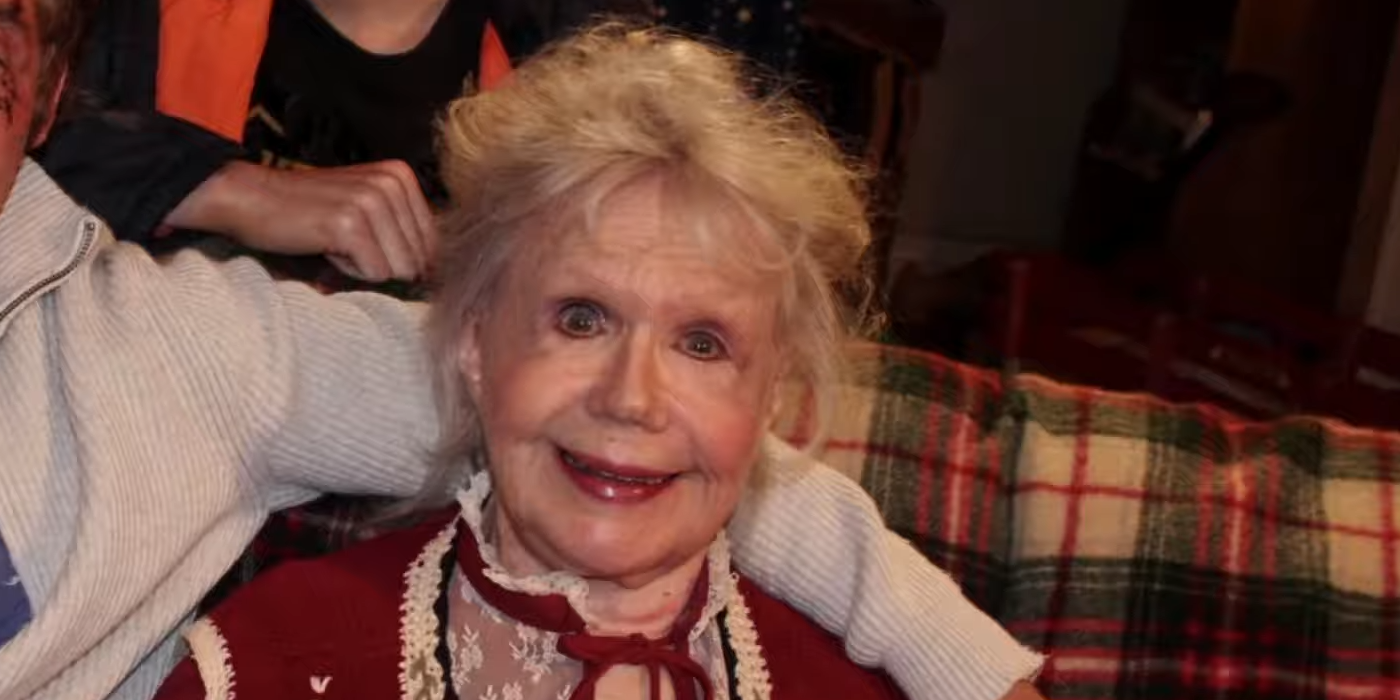 Ginger Gallagher is Frank's paternal aunt who passed away from a cocaine overdose 12 years before the events of Shameless. However, Frank never told his family or the authorities that Aunt Ginger died. Instead, he buried her in the backyard of the Gallagher home (which Ginger owned) so he could keep the house and continue cashing her social security checks. When the state comes looking for Ginger, the Gallaghers "borrow" a senile elderly woman from the seniors' home where their neighbor and friend, Veronica, works, to pose as Ginger, to avoid losing their house. Ginger is later declared legally dead with a fake body Fiona stole from the same nursing home.
Patrick Gallagher
Played by Brent Sexton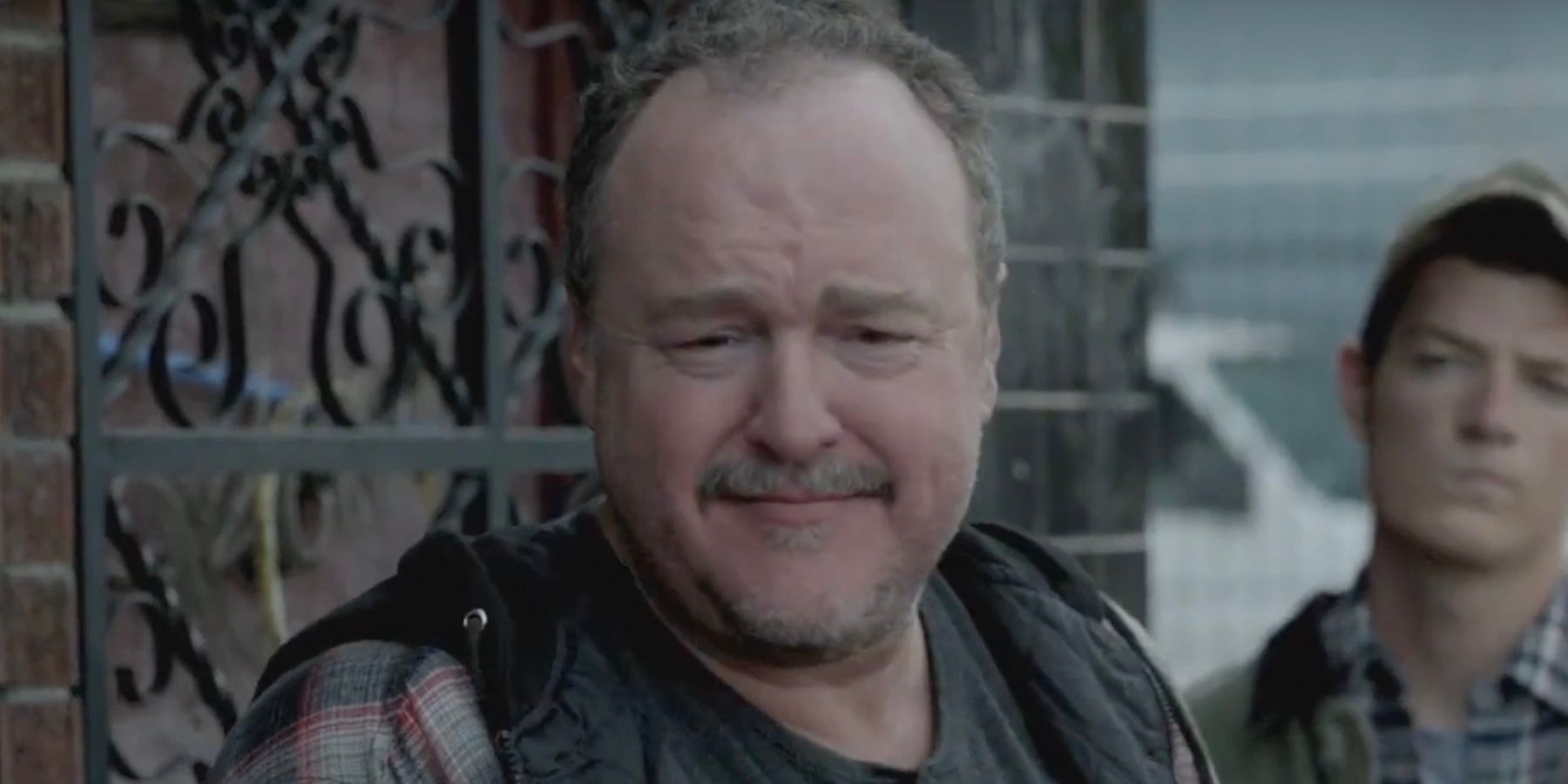 Patrick Gallagher is Frank's paternal cousin. He has two sons, Desmond and Warren. Patrick is disliked by the rest of the Gallaghers after he beats them to forging Ginger's will, in which he grants himself ownership of her house, where the Gallaghers live.
Monica Gallagher
Played by Chloe Webb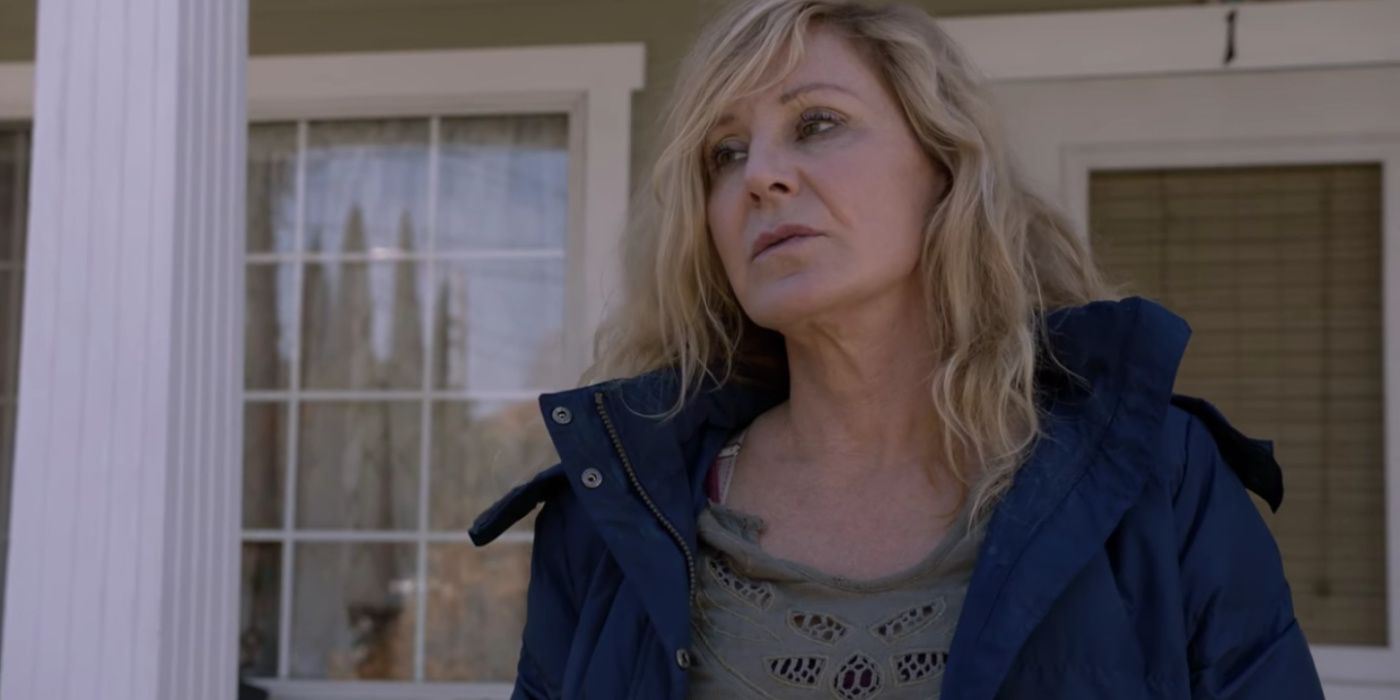 Monica Gallagher is the ex-wife of Frank Gallagher and the mother of Fiona, Lip, Ian, Debbie, Carl, and Liam Gallagher. Monica abandons her family before the events of the show take place, leaving her eldest daughter, Fiona, to pick up the slack. She is diagnosed with bipolar but rarely takes her meds. Despite her faults, she seems to have good intentions but always ends up disappointing her family with her empty promises. Upon her final visit, Monica remarries Frank before dying of a brain hemorrhage.
Samantha "Sammi" Slott
Played by Emily Bergl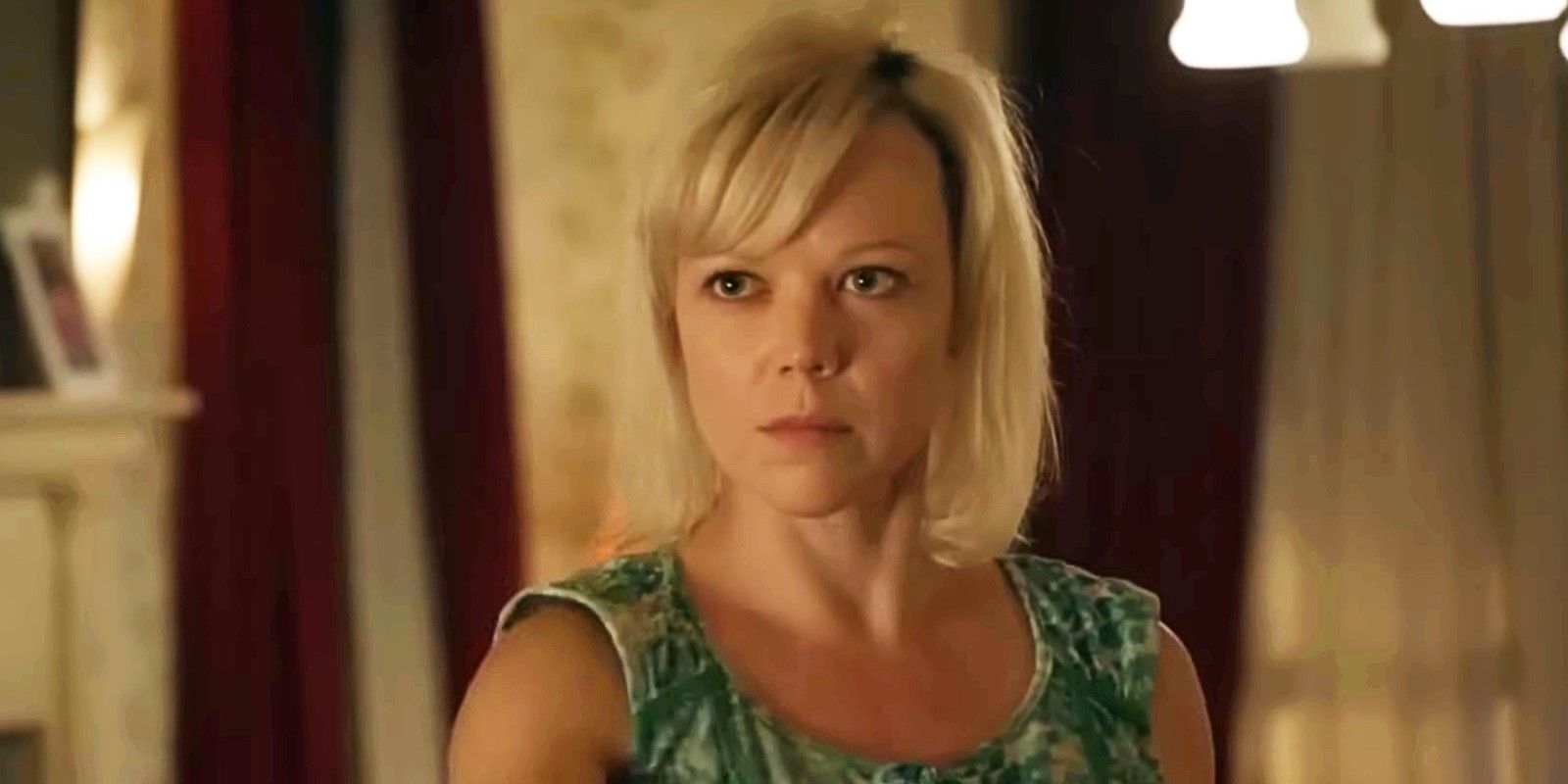 Sammi Slott is Frank's eldest daughter and only child with Queenie Slott. Because she didn't find out he was her father until later in life, Sammi isn't able to see Frank's true colors right away, blinded by her fantasy of having a perfect father-daughter relationship at last. This delusion is why she is the only one of Frank's children to take care of him while he is dying of liver failure. She ends up in prison for trying to shoot Mickey Milkovich, after he accidentally attempted to kill her.
Chuckie Slott
Played by Kellen Michael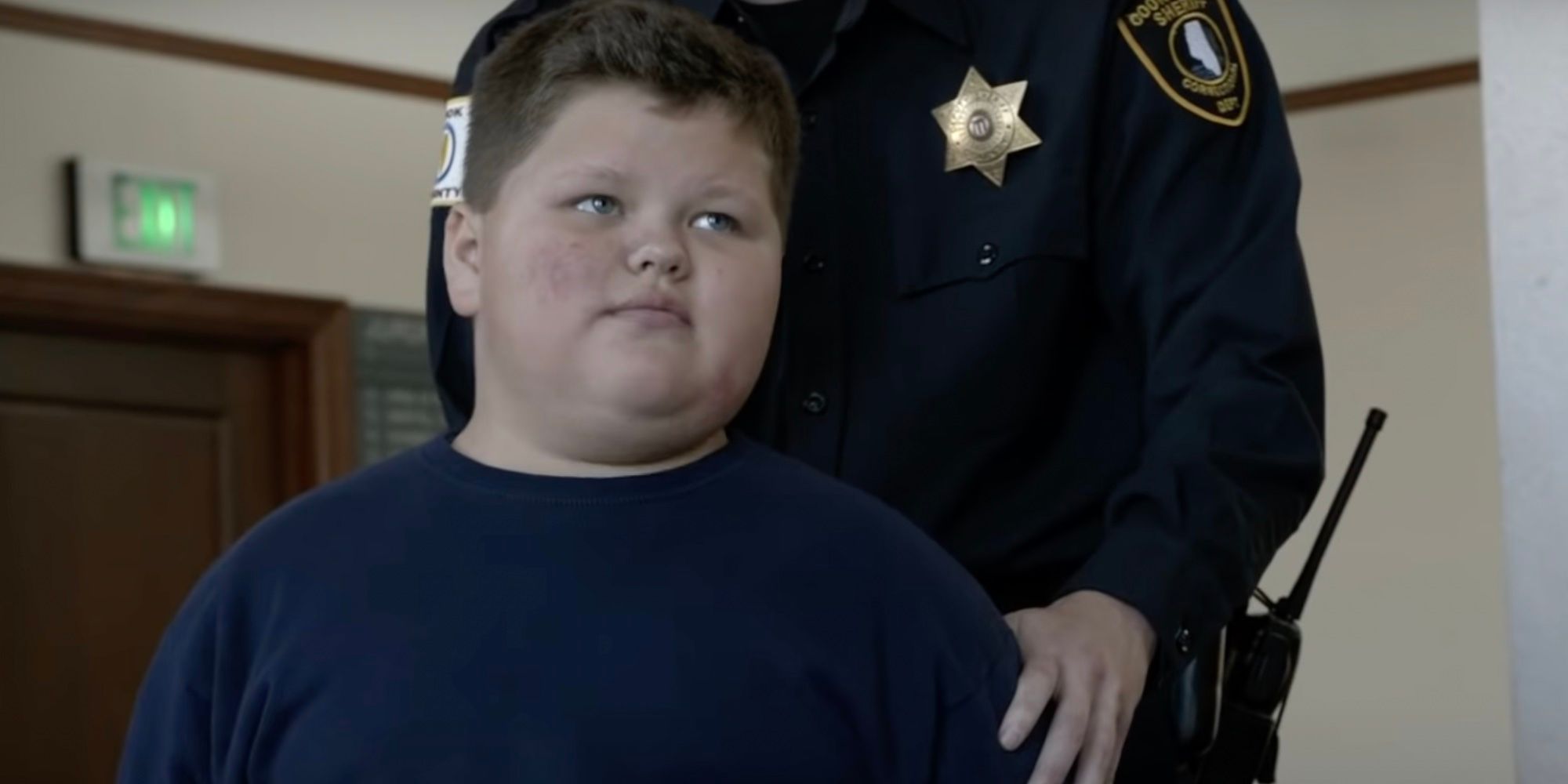 Chuckie Slott is Sammi's only son and Frank's eldest grandchild. Chuckie is shown to be naïve and not very bright, which makes him an easy target for his uncle Carl to take advantage of for his drug deals. After he is released from juvie for running heroin with Carl, Chuckie eventually goes on to live with his maternal grandmother, Queenie.
Fiona Gallagher
Played by Emmy Rossum
Fiona Gallagher is Frank's eldest child with Monica, and his second-eldest daughter overall. Due to her mother's abandonment and her father's alcoholism and neglect, Fiona has been the primary caretaker of her younger siblings since she was a child. After years of playing the role of a parent without legal rights, Fiona files for legal guardianship of her five siblings. Ultimately, the judge awards Fiona and Frank joint guardianship of the kids, allowing Frank to keep custody while Fiona is left with the continued responsibility of providing for her family.
Related: Why Emmy Rossum Left Shameless After Season 9
Fiona had her fair share of ups and downs, from successfully (and unsuccessfully) investing in real estate to doing prison time for accidentally exposing her infant brother Liam to cocaine and breaking parole. Fiona has had several love interests on Shameless, even briefly getting married once and almost tying the knot again shortly after. However, her romantic relationships are often sabotaged by her family duties or her intimacy issues as a result of her tumultuous upbringing. In the Shameless season 9 finale, Fiona decides to leave Chicago and her family behind to finally start a life of her own.
Phillip "Lip" Gallagher
Played by Jeremy Allen White
Lip Gallagher is the eldest son of Frank and Monica Gallagher. Lip is highly intelligent and knows it. He's just as book-smart as he is street-smart, but his arrogance tends to cause rifts between him and his loved ones, especially his older sister, Fiona. Lip and Fiona often butt heads over what's best for their family, but they always manage to make up in the end.
Ever the ladies' man, Lip has several love interests on Shameless but has a hard time expressing his true feelings to his girlfriends. He also loves to start fights which often get him in trouble, sometimes with the law. Lip is the first Gallagher child to graduate high school and the only one to go to college, though he gets expelled for drunkenly assaulting campus security. Like his father, Lip struggles with alcoholism. By the end of Shameless, he has one child with his girlfriend, Tami Tamietti.
Ian Gallagher
Played by Cameron Monaghan
Ian Gallagher is the second-eldest son in the Gallagher clan, though he is the only child who was not biologically fathered by Frank. It is revealed early on that Ian's biological father is Frank's brother, Clayton Gallagher. Ian is introduced as a disciplined teen boy in ROTC, who is also closeted. Gradually, Ian comes out to all his family members and begins a secret relationship with Mickey Milkovich.
After illegally joining the army as a minor, hijacking a helicopter, and going AWOL, Ian begins showing signs of manic depression. He is formally diagnosed with bipolar disorder, just like his mother, after kidnapping Mickey's baby. He struggles with his diagnosis at first but can adjust eventually. By the end of Shameless, Ian and Mickey are married.
Deborah "Debbie" Gallagher
Played by Emma Kinney
Debbie Gallagher is the youngest daughter of Frank and Monica Gallagher. Debbie starts the show off as a sweet, caring little girl who is probably the most empathetic of the Gallaghers. However, like all the Gallagher kids, Debbie never received the attention she needed growing up. She often seeks out alternative maternal figures, such as Sheila Jackson and the fake Aunt Ginger.
As Debbie hits puberty, she starts taking after her more experienced friends and seeks out attention from older boys. At 15, after getting pregnant on purpose by lying about birth control to her boyfriend, Derek, Debbie gives birth to her daughter. She has a hard time as a single mother, but ultimately gets the hang of it, with help from her family.
Carl Gallagher
Played by Ethan Cutkosky
Carl Gallagher is the second-youngest son of Frank and Monica Gallagher. As a child, Carl was quite mischievous: he was fond of playing with weapons and explosives and often found joy in harming others. His rebelliousness gets him caught up in drug dealing for which he serves time in juvie. He eventually gets his act together enrolls in military school, and a shocking turn of events, becomes a police officer.
Liam Gallagher
Played by Blake & Brennan Johnson (Seasons 1-2), Brendon & Brandon Sims (Seasons 3-7), & Christian Isaiah (Seasons 8-11)
Liam Gallagher is the youngest son of Frank and Monica Gallagher. Though always believed to be the son of an affair Monica had with a Black man, Liam is revealed to be Frank's biological son after all. Liam is an infant at the beginning of Shameless, but from season 8 onwards, he was given a more prominent role after he was recast with actor Christian Isaiah. He is portrayed as more stable and "normal" compared to the rest of his family. For this reason, he is often overlooked. As he gets older, he starts spending more time with Frank and taking after him. He is Frank's only child to develop a positive relationship with him.
Frances "Franny" Gallagher
Played by Presley Schrader & Paris Newton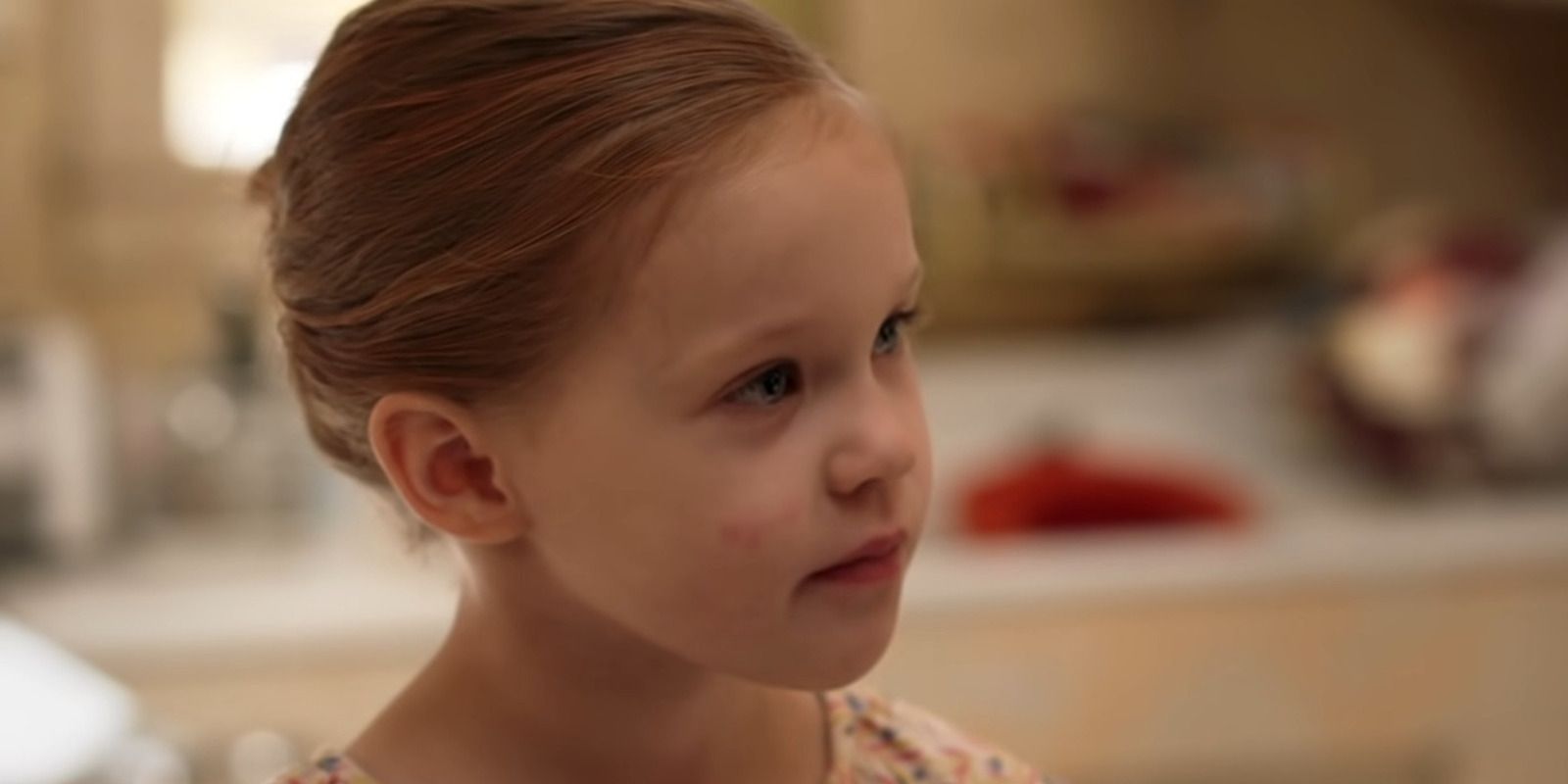 Franny Gallagher is the daughter of Debbie Gallagher and her ex-boyfriend, Derek Delgado. Franny was born in Season 6 of Shameless on the Gallagher kitchen table and was named after her maternal grandfather, Frank. When Franny is 4 years old, it is revealed that her father had died in service, though Franny was not listed as a beneficiary.
Fred "Freddie" Gallagher
Uncredited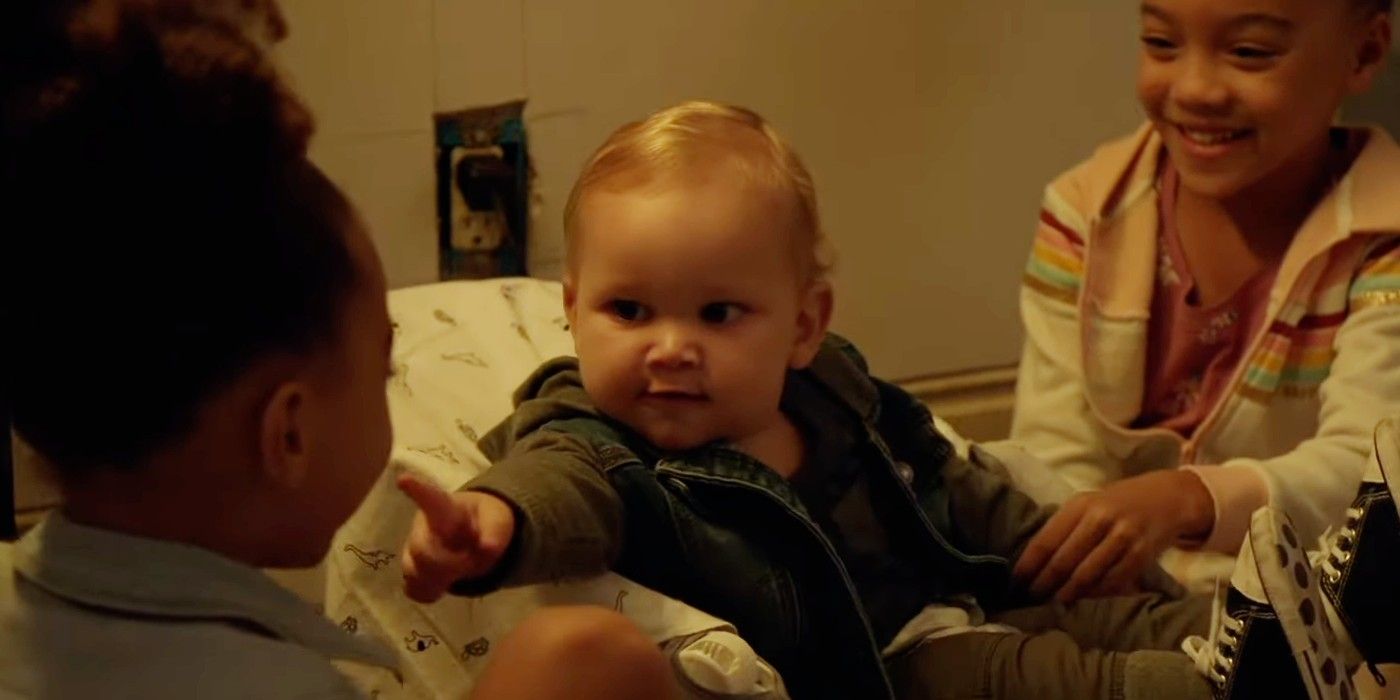 Freddie Gallagher is the son of Lip Gallagher and his girlfriend, Tami Tamietti. He was born during the first episode of Shameless season 10 and proved to be a difficult birth for his mother. Freddie was named after Lip's former professor and mentor, Clyde Frederick Youens, who died years prior from alcohol withdrawal.
Release Date:

2011-01-09

Cast:

William H. Macy, Jeremy Allen White, Justin Chatwin, Ethan Cutkosky, Joan Cusack, Emmy Rossum, Emma Kenney, Cameron Monaghan, Noel Fisher, Steve Howey, Shanola Hampton

Genres:

Comedy, Drama

Seasons:

11

Summary:

Oscar®-nominated William H. Macy and Emmy Rossum star in this fiercely engaging and fearlessly twisted series. Chicagoan Frank Gallagher is the proud single dad of six smart, industrious, independent kids, who without him would be…perhaps better off. When Frank's not at the bar spending what little money they have, he's passed out on the floor. But the kids have found ways to grow up in spite of him. They may not be like any family you know, but they make no apologies for being exactly who they are.

Story By:

paul abbott

Writers:

Paul Abbott

Streaming Sevice:

Netflix

Directors:

John Wells

Showrunner:

John Wells